[tweetmeme]
TribeTuesday – Recommended Content?
I assume you have heard about #FollowFriday concept that was started on Twitter in the beginning of 2009.
Basically, it is a concept where you add the hashtag #FollowFriday to every tweet you make where you recommend people to follow someone on Twitter. (and it is usually send out on Fridays)
A few months ago, my good friend and tribe teammate Kary Rogney introduced the new hashtag #TribeTuesday that we use when we are having the content syndication power hour with our social media tribes. This #TribeTuesday has quickly become a big buzzword on Tuesdays on Twitter (but also to some extent on Facebook) and basically it is a tag to show that the tweet contains recommended content from a tribe member.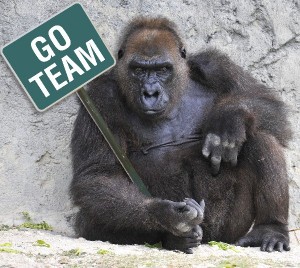 It could be a blog post, an article, a video or maybe a recommendation to visit a site with valuable information.
If you do a search on twitter for the hashtag #tribetuesday you will end up with hundreds of results and I believe that within a recent amount of time, this will be a trending Tuesday topic on Twitter.
So, every time you see a #tribetuesday hashtag in a tweet in the future, you know where it is coming from and (hopefully) it will be a tweet with valuable content.
If you want more information about Social Media Tribes you should check out my blog post that explains all about it here
If you want to learn more about the #tribetuesday concept and how you can leverage the power of a tribe to get more exposure for YOUR business and brand you should check out our upcoming FREE webinar You will learn a TON about it!
Thanks for reading, please leave a comment below and tell me what you think about my explaination
To Your TribeTuesday Success,
Dr Jon
---